Building Social Connection: Sharing Food & Stories at Meals Heal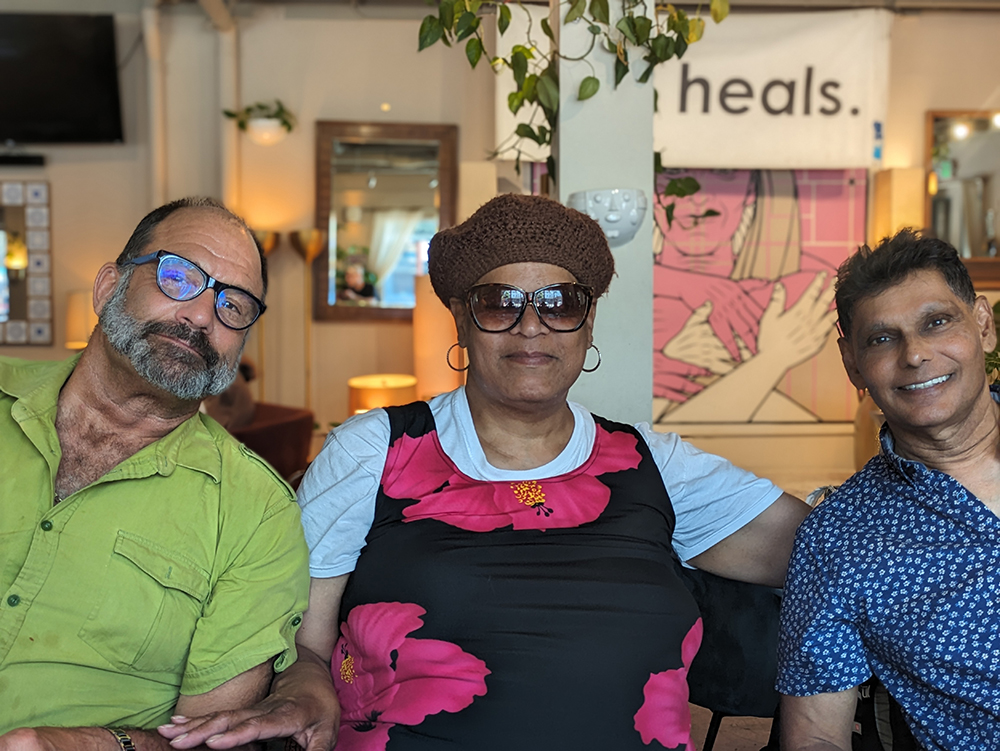 Earlier this year, the U.S. Surgeon General, Dr. Vivek Murthy, released an advisory calling attention to a truth that we at Shanti have known all along: social connection is essential to the health and well-being of all individuals and communities. The advisory notes that the American public is experiencing an epidemic of loneliness and isolation. For the folks who come to Shanti for support, this crisis is nothing new.
Building connection and community is at the heart of what Shanti does, and our programming specifically addresses this need among our most isolated neighbors. In Shanti's bi-weekly Meals Heal gathering, long-term survivors of HIV come together to share lunch and stories from their lives. In this warm and welcoming space, people find acceptance and belonging.
Mindfulness exercises and group discussions are facilitated by Gregg Cassin, who started the group seven years ago as part of Shanti's Honoring Our Experience programming. Fellow Shanti staff Liliana Talero and Gio Garcia provide co-facilitation, including Spanish language interpretation. Volunteers chip in to help set tables, serve food, and clean up the space. Each lunch is attended by 20-30 individuals, some who have been participating since the beginning.
Mirroring the LGBTQ+ community-led, grass roots effort to fight HIV/AIDS emerging from San Francisco in the early eighties, every meeting is focused on a different theme designed to foster connection among the participants and give each person a space to share the story of their personal journey living with HIV.
Reflecting on his experience with Meals Heal, long-time participant Anil says "For me, Meals Heal is the people who help with the healing. These people helped me realize that I am someone special…now I like me and I'm good to myself."
*We are so grateful to Manny's for providing their beautiful venue to us for free!