Shanti's Volunteer Support Group Helps Make Volunteer Work Sustainable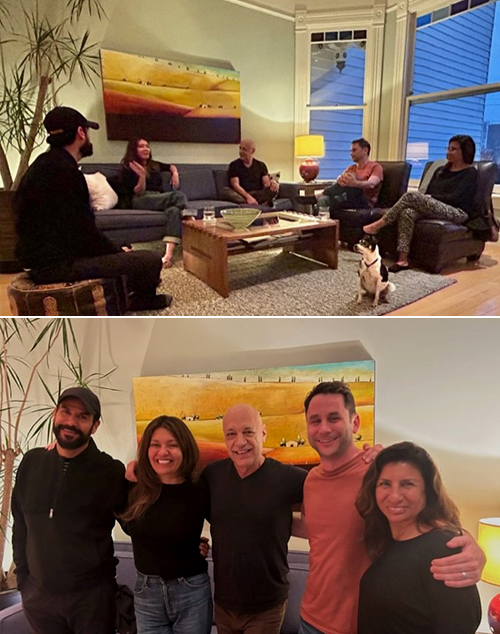 Being in service as a Shanti Peer Support Volunteer is rewarding, inspiring, and life-changing. And at times it can be difficult, taking an emotional toll as well as a significant time commitment. To help make this work sustainable, Shanti offers support groups specifically for our volunteers. Support group is a place for volunteers to brainstorm and process in community, to share what's going on in their relationships with their clients. It can be an especially important place to share when a client is going through tough times, medically, emotionally, or otherwise. Or to mourn together when a client passes away.
That is not to say that support group is just a place for processing loss. More often than not, support group is a space that is joyful and funny and affirming. Friendships form, folks sometimes go out together after group, and they celebrate with holiday parties and potlucks. Shanti's mission of building human connection is just as true in our volunteer community as it is with our clients. The bond that starts in a Shanti Peer Support Volunteer Training continues through support group.
Long-time Peer Support Volunteer and support group facilitator Jerry Francone describes his experience: "Support group has become, for me, a community of people who share the language of the heart in the purest way possible."
We are grateful to our support group facilitators like Jerry who provide this important welcoming and comforting space for our volunteers. Jerry has co-facilitated the Wednesday night support group for nine years at his home in the Castro, the past six with Josh Weinstein. Pictured right are recent photos from their support group.
For more information about our volunteer opportunities visit our webpage and/or email our volunteer services team.