Compassion Is Universal, our gala celebrating 45 years of compassionate service to the community, was a record-breaking success. More than 500 guests attended the event, held at the Palace Hotel on October 3rd.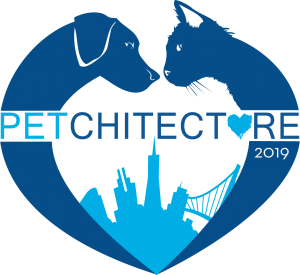 Petchitecture, our signature fundraiser supporting Pets Are Wonderful Support (PAWS), was a big success! The event commemorating the 32nd anniversary of PAWS was held on June 6th at the Fairmont Hotel. We were honored to present The Dede Wilsey Champion of the Human-Animal Bond Award to John L. Lipp, former PAWS Executive Director.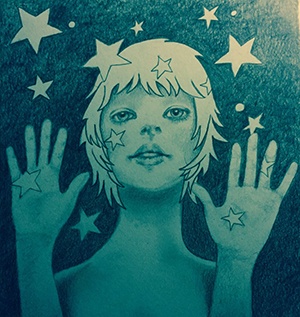 Shanti's Cancer Divas, a women's writing and support group, presented Art for Cancer. This retrospective and fundraiser highlighted 300 paintings and drawings of the late Susie Isome, a local artist who was known for her works of fantasy and beauty. During her time with the Cancer Divas, Susie mainly expressed herself through visual art instead of writing. This show gave us all a chance to experience her creativity and joy for life through her art.

Opening reception and fundraiser: May 30th, 6-8 p.m.
Closing party: June 27th, 6-8 p.m.
At the Shanti/PAWS space at 3170 23rd Street, San Francisco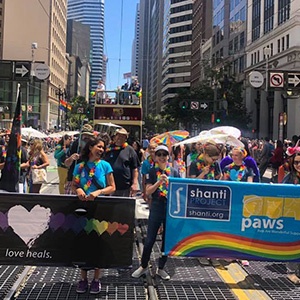 San Francisco Pride Parade
Thanks to everyone who came to show their Pride with Shanti at the SF Pride Parade on Sunday, June 30th. Staff, board, volunteers, and supporters marched with Shanti as we celebrated 45 years of supporting the LGBTQ+ community.