2023 Margot Murphy Cancer Inspiration Award Honoree: Barbara Rose Brooker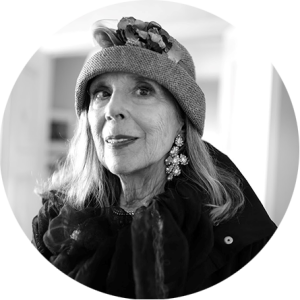 Shanti is honored to present the 2023 Margot Murphy Cancer Inspiration Award to Barbara Rose Brooker. This award honors a member of our community who has partnered with Shanti to help make a significant impact on the lives of women facing cancer in San Francisco.
Barbara Rose Brooker MA, author, cancer survivor, and Shanti volunteer since 1991, founded Shanti's Letters to Cancer support group where women of all ages write letters about living and surviving with cancer. She published some of these letters into Dear Cancer, an Anthology, with the money fr om book sales to go to Shanti. She hopes to start a second Dear Cancer anthology, to expand her letters to cancer globally. She hopes that the voices of cancer will provide hope to those living with and surviving cancer.
She is the author of God Doesn't Make Trash about the first men and women with AIDS in SF, The Viagra Diaries, soon to be a TV series, and other books. An activist for human justice and the founder of the first virtual Age March in history, she believes that everything is possible at any age.
To send letters for the Dear Cancer anthology please contact: Barbarose@aol.com.