OH WHAT A NIGHT!
This year's annual gala, Compassion Is Universal, was a record-breaking success! Over 500 guests joined us to celebrate Shanti's 45th anniversary of cultivating compassion in San Francisco.
Together, we raised approximately $550,000 to support Shanti's critical work to reduce isolation and improve lives of San Franciscans navigating life's most difficult challenges. Thank you to all who attended and contributed to our event!
Click here to enjoy photos from our gala.
At the event, Shanti Executive Director Kaushik Roy delivered a powerful speech about our innovative approach to spreading compassion. Enjoy the video.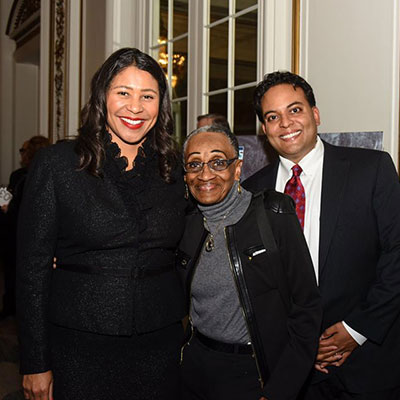 TOGETHER, WE MADE QUITE AN IMPACT!
Since our founding 45 years ago, Shanti has touched more than half a million lives in The City. Last fiscal year alone, 2,150 San Franciscans received compassionate care, community, and connection with Shanti.
We are proud to share our Fiscal Year 18-19 Impact Report, which highlights the many ways we made a difference in the lives of humans and animals (781 animals, in fact!) last year.
Thank you to all of our volunteers, donors, partners, and staff members who make this possible.
Click here to read the report.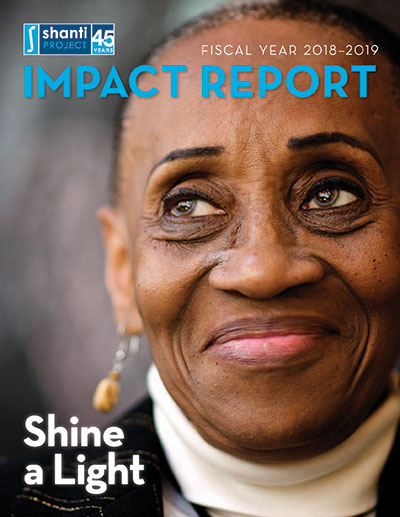 CLIENT SPOTLIGHT: PIEDAD
Piedad is a 66-year-old vibrant, enthusiastic woman who likes to read, take walks, and swim. Originally from Nicaragua, she has lived in the U.S. for 20 years. As soon as you meet her, you notice her caregiving nature. And you wouldn't be surprised to learn that she worked as a nanny for many years—that is until she had to quit to undergo intensive treatment for stage-3 stomach cancer.
Piedad was diagnosed in December 2016, after experiencing deep abdominal pain. Though she lives alone (with her two dogs), Piedad has two grown children who helped as much as possible during this extremely difficult time. Thankfully, her medical provider referred her to Shanti's Margot Murphy Women's Cancer Program following her diagnosis. We matched Piedad with a bilingual (Spanish/English) Care Navigator, who provided steady emotional support and connected her to critical services during treatment and recovery. Her treatment included surgery to remove three-quarters of her stomach followed by six months of chemotherapy, which caused lack of appetite and severe weakness. She needed a lot of support from her family and Care Navigator.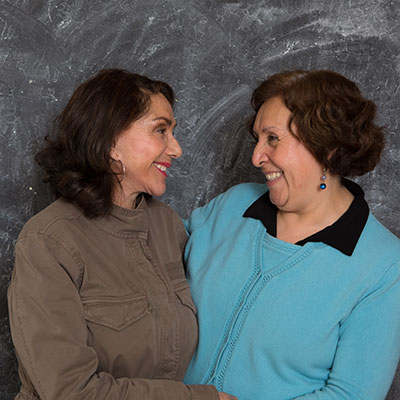 "Shanti helped give me the strength and hope I needed to complete the painful and intensive treatment for my stomach cancer and move into survivorship. My Care Navigator was by my side during my darkest times. She also connected me to resources like meals, legal assistance, free dental services, therapy, a Spanish-language support group, and even pet support for my two dogs [via Shanti's PAWS Program]. I don't know what I would have done without Shanti," says Piedad.
Now in survivorship, Piedad is very active in Shanti's Margot Murphy Women's Cancer Program Survivorship Activities, where she brings joy, warmth, and laughter to her peers. She is a regular participant in our Spanish language health chats and nutritional classes. She recently joined our Client Advisory Board, and we know she will help provide critical input to help shape our program.
PAWS HOLIDAY STOCKING DELIVERY
Our favorite holiday tradition is almost here! Each year, over one hundred volunteers deliver hundreds of holiday "stockings" filled with treats and toys to PAWS (Pets Our Wonderful Support) clients and their beloved animal companions. For many this is the highlight of their holiday season.
We would love for you to join us on December 8th!
Please email Kayla at ksmyth@shanti.org for more informaton or to volunteer.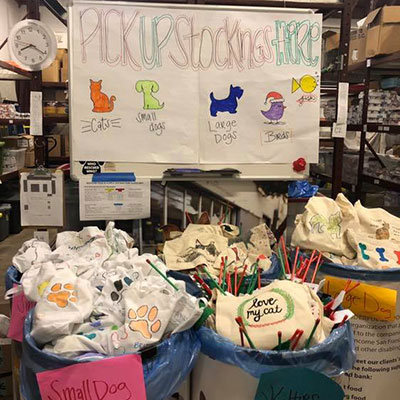 VOLUNTEER SPOTLIGHT: ERIC LINDROOS
Eric is a Peer Support Volunteer matched with G.G., a client in our LGBTQ Aging and Abilities Support Network (LAASN). We recently learned more about Eric and his experience volunteering with Shanti.
How did you first hear about Shanti and become involved?
I heard about Shanti through a close friend. As I found out about the wonderful support and programs that Shanti provides — it was a no-brainer that I had to be involved! I completed my Peer Support Training in October of 2018 and was placed as a volunteer in November. I can't believe it's been a year already with my client!
What kinds of things do you do with your matched client? What is your favorite thing to do together?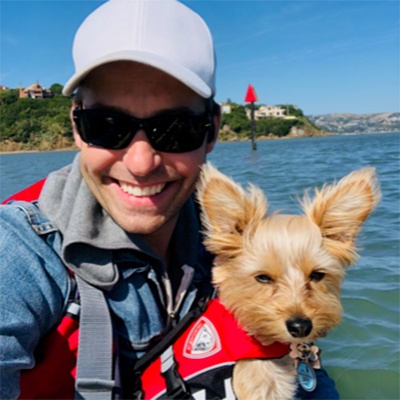 I go over every Wednesday and we cook food together, we play cards (either rummy or Uno!), we talk politics, we decorate for the holidays, I help with some household chores, I listen to amazing stories that G.G. tells me, we play with G.G.'s cat, and mainly, we just laugh and gossip about life. Oh, G.G. also teaches me how to make family recipes that are incredible! I think my favorite thing to do with him is play cards after eating. G.G. is not shy when it comes to being competitive and it always makes for really fun banter! (He does win most of the time but I'm slowly catching up!)
How has volunteering with Shanti impacted your life?
I realize how important it is to be kind, empathic, and mindful to others. When I'm with G.G., I'm very cognizant that his situation could easily be mine or a family member's one day — because aging will eventually affect us all. I also realize the little things that I or people can take for granted — like mobility. I feel very grateful that I get to be a part of something like Shanti and I often ponder if I receive more from the volunteering and relationship with G.G. than I give. I definitely realize the importance of my role and being a Peer Support Volunteer to G.G. — but I have such a great time hanging out with him that it never feels like work — only reward. Volunteering with Shanti has impacted my life in many ways — but realizing how one person can be the difference between zero-and-one is by far the most impactful. Everyone should have someone in their life!
What do you do outside of being a volunteer with Shanti?
I work for a tech company on the Talent Team as a recruiter. I love my job but when I'm not working I love spending time with my family in San Diego or visiting my brother in London. I definitely enjoy a glass of red wine (or two!) with a charcuterie board as well. Recently, I've found myself camping more with friends and family, which has been a fun (and dirty) new hobby to pick up! No joke — I was really proud of myself when I learned how to set up a tent! I can also be found reading a book and people watching at different parks in The City.
Is there anything else you'd like to share?
Volunteering will change your life in all the best ways possible!! A few hours a week can make all the difference in someone's life — your life included. I highly encourage anyone who's looking to grow, create impact, and be inspired to reach out to Shanti! You won't regret it!!