Shanti Helps Mentor San Francisco's Workforce
Shanti is excited to offer its partners and providers a new opportunity to lift up the next generation of workers. Through our Community Services, Shanti is coordinating two workforce development programs to mentor those interested in entering the sexual/drug-user public health field, and those who are new to the HIV frontline service field. By sharing our experience as mentors, we are demonstrating to workers what it takes to show up for others, fully and compassionately.
Katie Faulkner, Shanti's Mentorship Manager, reports that "so far, seven Shanti staff providers [have] served as mentors in these programs, and have found the experience of supporting participants to be extremely rewarding."
The programs, funded by San Francisco's Department of Public Health, are inspired by a groundswell of interest among current workers to share their knowledge, experience, and skills. Both programs connect participants with mentors, job training, and networking opportunities
CHLI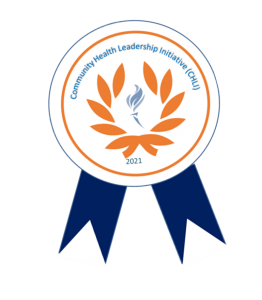 The Community Health Leadership Initiative Training and Mentorship Program (CHLI) is for individuals who seek a career in the sexual/drug-user public health field but have little to no experience. CHLI implemented a pilot season in 2021, its last round was from April – June 2022, and is recruiting for its next round in August. Participants were trained weekly in cultural competence, drug-user health, sexually transmitted diseases, sex positivity, and more. CHLI creates a workforce that reflects the communities served and leads to more socially responsive services.
FOG Mentor Program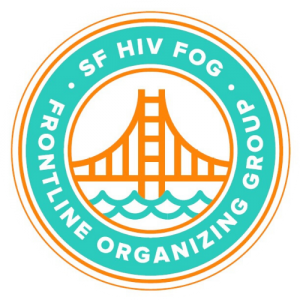 New HIV frontline workers are paired with experienced providers to develop their professional toolkit and learn how to efficiently and confidently better serve clients. Frontline Organizing Group (FOG) Mentor Program aims to advance the skills of HIV frontline workers by investing in their professional development and career goals. This improves interagency collaboration and service delivery to people living with HIV.
Shanti takes care of the community by helping people grow and thrive. Shanti staff, clients, and interested community members are encouraged to participate in CHLI and FOG Mentor Program by either becoming a mentor or participating as a mentee. "Working with the two programs can create a professional development pathway" states Katie. "For example, participants can begin in CHLI, then once they are in the workforce, they can receive further guidance and support via FOG Mentor Program."
Those interested in the sexual/drug-user public health field are encouraged to participate in CHLI, and those already in an HIV frontline services role in the FOG Mentor Program. These opportunities make workforce mentoring easy to give and receive. This is one of the ways we can lift up our community to help its members receive the compassionate care they deserve. "It was helpful to speak to someone with a lot of knowledge and experience—who is taking time out of their day to meet with me and answer questions," said a FOG Mentor Program participant.
Many mentors enjoyed supporting workers and shared their wish for the same type of support when they first entered the field. A participant in the FOG Mentor Program said, "[Serving in the program] made me wish I had someone when I was at their stage. I felt I was actually helping the next generation and doing something impactful."
These exciting new mentorship opportunities are consistent with and illustrative of, Shanti's values of cultivating compassion and taking care of each other.
If you are interested in learning more about CHLI or FOG Mentor Program, mentoring for either program or want to provide a one-time mentoring session to someone interested in your role/career path, please contact Katie Faulkner, Mentorship Manager, kfaulkner@shanti.org.