Celebrating 40 Years of Partnership with Community Thrift Store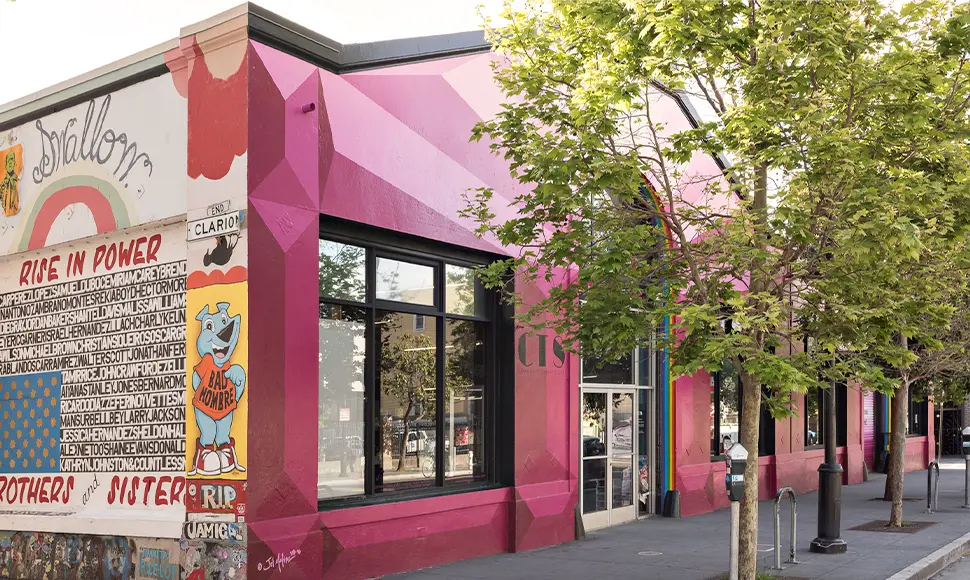 Shanti is honored to celebrate 40 years of partnership with Community Thrift Store (CTS)—since the store first opened in its iconic building in 1982! CTS is a fixture in the Mission District neighborhood, offering a range of clothing, furniture, and household goods while contributing funds to organizations throughout the Bay Area. Currently, CTS partners with more than 200 charities, and we are proud to be among the very first ones!
Over the years, funding from Community Thrift Store (thanks to generous donors who have chosen to support Shanti) has made a significant impact on our operations. We are truly grateful for the partnership and look forward to many years ahead!
You can learn more about CTS and its 40-year-history in this recent blog article. And remember, when you are spring cleaning—or cleaning at any other time of year—and you find gently used stuff to give away, think of Community Thrift Store! When you donate, you can select Shanti or our PAWS program to benefit from the sale of your items.